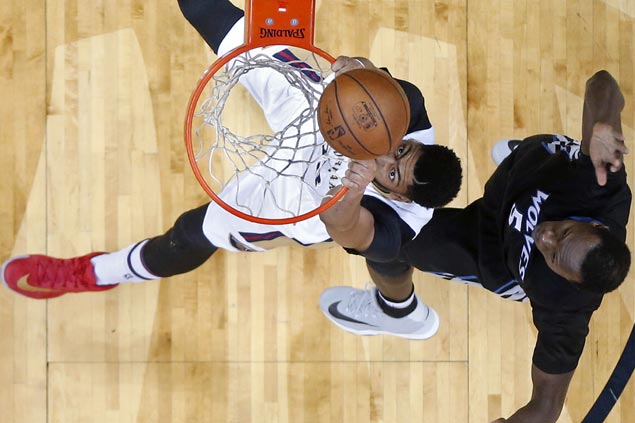 THE Pelicans made it back-to-back wins, defeating fellow struggler Minnesota Timberwolves, 123-109, on Sunday in New Orleans (Monday, Manila time).
Anthony Davis came up with 28 points and 12 rebounds, while DeMarcus Cousins also had a double-double with 15 and 11, as the Pelicans scored their fourth victory in the last five games.
Jordan Crawford had a season-high 22 points, while Jrue Holiday scored 21 as New Orleans notched its 29th win in 70 games.
The Timberwolves absorbed their third straight loss and 41st in 69 outings.
Karl-Anthony Towns scored 33 on 14 of 27 shooting, while Andrew Wiggins went 10 for 19 and wound up with 25 points.
Shabazz Muhammad came off the bench and came up with 20 points for Minnesota.